YOUNGSTERS FOR SALE FROM OUR EXCLUSIVE COLLECTIONS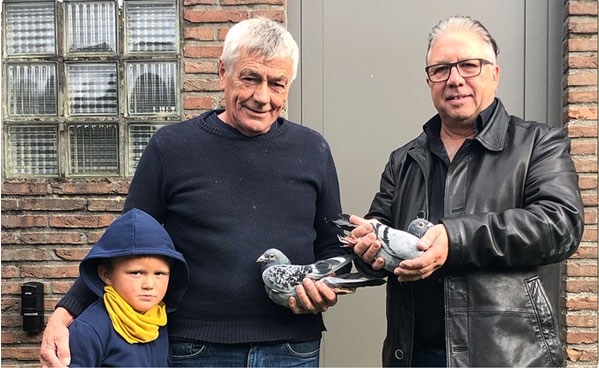 THE VERY BEST OF THE NUMBER 1 MIDDLE DISTANCE LOFT IN BELGIUM
New at the Pallatt's Pigeon lofts;  children from all breeders and top racers of the 'Willy Daniel's loft! The best current middle distance family in the world! Includes Direct from 1st Nat Aces KBDB winners: 'Nadine' 'Finne', 'Sara', and 'Lucka' 2nd Nat. ace. Also in a Hyper exclusive Brother and 3 Sisters to famous 2 sisters that won 1st Nat Ace KBDB Yearling 'Nadine'2017 and 'Sara' 2016.
PALLATTS KBDB ELITE
COLLECTION
TOP QUALITY FROM THE BEST PIGEONS IN BELGIUM – NATIONAL ACE KBDB CHAMPIONS
One of the most exclusive Belgium National Ace KBDB champion collections in Europe if not the world, Includes 'Kapo' 1st Nat Ace KBDB, Direct Children of 'Armando' 1st Nat Ace sold 1.25m 'De Bonte Crack' 1st Nat Ace sold china, 'Finne' 1st Nat Ace, 'Porsche 911' Current Icon of PEC, Hyper exclusive Son, Full brother and sister of 'New Kim' 1st Nat Ace & most expensive pigeon sold for 1.6m, & Children, brother and sisters of 'Nadine' & 'Sara' both 1e Nat Ace GMD KBDB. etc
"PIPA" REGARDED AS THE MOST EXCLUSIVE JELLE JELLEMA COLLECTION N THE WORLD
It is said by many that Pallatt's owns the largest and most exclusive Jelle Jellema collection in the world outside of Jellema's own loft. We offer you fantastic youngsters from Jelle Jellema's best bloodlines, such as the most famous 'Kleine Jade' 1st Int Barcelona, 'Olympic Romee', 'Silke' 1st Nat Barcelona 2020, 'Silvie' 3rd Int Barcelona, 'Saar' 2nd Nat Barcelona, 'MG430' super breeder, 'Zwart Goud' Base Breeder & 'Saffier' 'Orion', 'Jill' etc.
Every direct import owned by PALLATTS and all Direct Children sold have Parentage DNA Certificate
Latest News at Pallatts...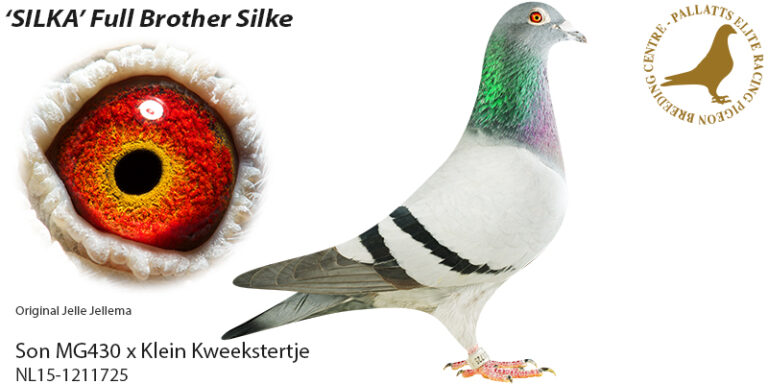 Silke Won 1st Nat & 2nd International Barcelona 2020 for Jelle Jellema, Pallatts are proud to own the only known…
Dean Pallatt is regarded as one of the most successful racer and breeder in the UK for over 35 years, over the years Pallatts have won at all levels in short to middle distance at federation (Provisional) to national Level, Pallatts have sold youngsters all over the world with great success including China, Taiwan, South Africa, Australia, America, Belgium, Holland. France, Kuwait, Romania, Ireland, Scotland, UK
In 2018 a new partnership was forged between father and son and decided to look at new challenge to succeed at greater middle distance to extreme long distance.
As a family tradition Pallatts decided to invest in most exclusive collection of pigeons in Belgium and Holland which are the most successful families of today with no expense spared.